This Week
Danny, Vickie, Pat, Danielle, Lyle, Danny & Jayne's Family, Claire's Family, Justus' Family, Eugene & Barb's Family, Dawn's Family

Last Week
Donna, Mary, Christopher, Diana, Carol, Samantha, Nicole, Wally, Joseph, Jerry, Muriel, Bill, Marcus, Connie, Mary


Baptism
Baptized into God's Family this Sunday afternoon is Elizabeth Jane Spear. Are you interested in being baptized or having a child baptized? If so, contact the office to set up a meeting with Pastor Luke. We will send you a one-page sheet to help with your planning.
Habitat Build
It is time to get out your gloves and favorite hammer and join us on Saturday mornings starting,
October 16th
at 7:30am at 697 W 19th St, Tempe (one block north of Broadway, midway between Mill & Priest). We also have a mid-week build on our house for those that are interested, and whose schedule allows. You can help at whatever skill level you have. For additional information, please contact
Steve Cramer
or call the church office.
Save the Date ~ October 23rd/24th
We're celebrating our 60th anniversary this year! Our kickoff celebration weekend will be
October 23rd-24th
. We're planning a bunk bed build with Sleep in Heavenly Peace, a Produce on Wheels event, an Oktoberfest lunch, and an open house for our Family Promise remodel. This is the same weekend as the City of Mesa's "Love Your City" weekend, and we're partnering with the city's volunteer coordinator to help with our projects! We'll share more with you as the weekend approaches, but for now, please add both Saturday and Sunday morning to your calendar!
IMMERSE Campaign
Our 4-week IMMERSE Bible reading discussion groups start this weekend! Our entire church will be working through the books of Matthew, Mark, and John as well as the letters of Peter, James, and John. To join a discussion group, grab the flyer in the info center with the list of groups and their meeting locations.
Pastor's Breakfast
Do you want to know more about our church? Starting Sunday,
October 17th
at 9:30am, we'll have three breakfasts (and then a lunch on November 7th) for those who are interested in learning more about St. Luke's. The three breakfasts and lunch will all be in our Oasis building, and each week we'll talk about a different aspect of our church. They're a great way to get to know Pastor Luke and make new friends. Our nursery and Sunday School classes are available for newborns and children. Please RSVP by
emailing the church office
or sign up at the Information Center.
LifeLine Screening
Join the 8 million people who have been screened. We are coming to your neighborhood on Wednesday,
September 22nd
. Register now to check the health of your arteries. Five important screenings for only $149! Carotid Artery Screening (Plaque), Heart Rhythm Screening (Atrial Fibrillation), Abdominal Aortic Aneurysm Screening, Peripheral Arterial Disease Screening and Osteoporosis Risk Assessment. Please call toll-free 888-814-0416 to register for your screening and to receive a $10 discount or visit
www.LifeLineScreening.com/community-partners.
Reformation Service
Sunday,
October 17th
at 3:00pm, the Circuit Reformation Service –"From Wittenberg, to Tempe, to the World" – will be hosted by Beautiful Savior Lutheran Church (1337 W. 11th Street, Tempe). The Service will also serve as a 60th anniversary celebration for Beautiful Savior. Come celebrate over 60 years of ministry in the East Valley as we honor our Lutheran Heritage and Faith.
Handbells
Rehearsals are held on Monday @ 7:00pm. Now's the time to give handbells a try! As we begin a new season, we would love to teach you the beginning skills of ringing! Last year we rang with four ringers. We definitely would like to double that number! Please prayerfully consider joining us on Monday evenings. It's a wonderful small group that rings, prays, and supports each other in their weekly lives! Email
Kim Cramer
for more information!
Stephen Ministry
Are You Going through a Difficult Time? A Stephen Minister can help. Stephen Ministers are members of St. Luke's who receive special training to provide one-to-one Christian Care. They will listen, care, encourage, and provide emotional and spiritual support to people going through a crisis or difficult time. To learn how you can receive a Stephen Minster's confidential care, or how to become a Stephen Minister, please email
Paul Hoffmann
or call the church office.
International Mission Opportunities
If you are interested in opportunities of sharing God's amazing love with an international reach, there are two organizations that need your help: ASU's Campus Mission Coalition (Lutheran Outreach to foreign students) and Lutheran Social Services of the Southwest Refugee Resettlement Program. If you (or maybe your small group) would like more info on volunteering to prepare meals (recipes provide), become a "Friendship Family", be a co-sponsor, mentor, or "First Friend", please contact
Pastor Luke
or
MJ Cornelius
.
St. Luke's App
We created our app to create one simple place to get all of the information and resources you need at St. Luke's. In our app you can watch our worship services, check-in to worship, see the bulletin, submit a prayer request, donate, read the Bible, sign up to volunteer, and subscribe to our Podcast. To download the app, go to
www.stlukemesa.com/app
.
Hearing-Assistance System
We have a new hearing-assistance system that works with an app or a belt pack to aid people in hearing our services. Ask about it in the sound booth.
Altar Flowers
Today's bouquet has been placed in the Worship Center to the glory of God by Mo Scheer in memory of her mother, Wilma. Celebrating a special occasion? Honoring a loved one? Say it with flowers. Sign up to provide flowers for the altar. Please
email
or call the church office (480.969.4414) with the name and occasion. Cost $30.
September 18th - October 10th
Pastor Luke
Saturdays, 6:00pm
Fellowship Room


Terry Houghland
Sundays, 9:30am
Room 403


Lisa Hennings
Sundays, 9:30am
Room 404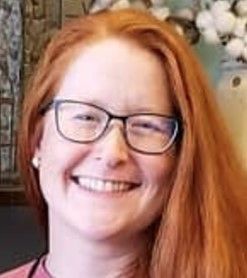 Britney Cook
Sundays, 9:30am
Room 405


Carol Duggan
Sundays, 9:30am
Office Workroom


Sunday
9:30am ~ Bible Studies |
Rooms
PreK - K | 409
1st - 2nd grade | 401
3rd - 4th grade | 402
5th – 6th grade | Pastor's Office
7th – 8th grade | 400
9th – 12th grade | Youth
Immerse Discussion Group – Steve Hines | Fellowship/Zoom
Immerse Discussion Group – Terry Houghland | 403
Immerse Discussion Group – Lisa Hennings | 404
Immerse Discussion Group – Britney Cook | 405
Immerse Discussion Group – Carol Duggan | Office Workroom
Monday
7:00pm ~ Handbells (Worship Center)

Tuesday
10:00am ~ Adult Bible Study (Fellowship Room/
Zoom
)
5:30pm ~ Stephen Ministry (Fellowship Room)
7:00pm ~ Immerse Discussion Group – Pastor Dave (
Zoom
)
8:30pm ~ Howe Small Group Bible Study (
Zoom
)
Wednesday
8:00am ~ Lifeline Screening (Oasis)
9:30am ~ Staff Meeting (Fellowship Room)
Thursday
10:00am ~ Women's Bible Study (Fellowship Room)
Saturday
8:00am ~ Men's Bible Study (Fellowship Room/
Zoom
)
6:00pm ~ Immerse Discussion Group – Pastor Luke (Fellowship Room)
Our 20/20 Vision
Embracing our neighbors with unexpected love, St. Luke's exists to bring the hope and healing of Jesus to everyday life.